5 Effective Tips to Write a Foreign University Admission Letter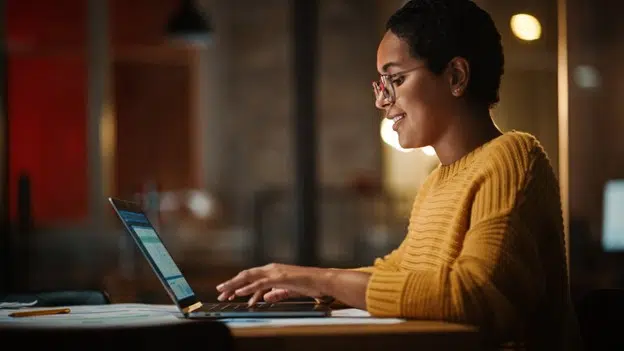 When it comes to writing an admission letter for a foreign university, do all of your possible efforts to make sure your letter stands out.
Applying for admission to universities could be a stressful process for students.
You sent an admission letter to the university where you want to be admitted either for a short course or for the complete degree.
There are several types of admissions letters; however, the main objective of every letter is the same.
In each letter, students are trying to convince the board of a university that he/she should be accepted to study in the institute.
It does seem stressful, but when you know what your university admission letter should include, it becomes quite easy for you to write it.
In this post, we are going to mention some of the most useful tips that can help you to write an effective admission letter to a foreign university.
However, before discussing the tips, you must know:
Different Types of Admission Letters
Narrative Admission Letter
The purpose of writing a narrative admission letter is to reflect the storytelling. It is one of the easiest letter types and anyone can write it with proper practice.
To write a narrative letter, you must include a beginning, a middle section, and a conclusion point at the end of the letter.
Try to avoid writing words like love, always, passion, or dream, and be careful of using too many clichés in the letter.
Analytical Admission Letter
Writing an analytical admission letter could be a trick sometimes. Here, students are supposed to prove why they are a perfect fit for the university.
Simply provide an overall and detailed answer about yourself and then write those things in the letter that contributes to your engagement with the discipline of your contributions.
Also, mention your interests related to key theories in your discipline.
Technical Admission Letter
The main purpose of writing this article is to indicate your professional interests in the university.
Don't leave the letter simply outlining the topic you want to work on. Focus on writing about your research or project.
In addition, outline some courses as an example and try to emphasize what you have learned from these activities. Apart from this, also describe how your studies will extend that learning.
Further in this post, we are going to list the five most useful tips that can help you to write an admission letter to a foreign university.
5 Effective Tips to Write an Admission Letter for Foreign University
1. Carefully Read All the Instructions
Writing an effective admission letter might be a big hurdle for some students.
It is very necessary for students to carefully read and follow the instructions before writing the admission letter to a foreign university.
But with some little excitement about the admission, a student may neglect this important factor before starting writing.
If they don't follow the admission guidelines properly, the board or admission officer may think that you are not taking it seriously to follow the instructions of the university course/program.
Therefore, the students must follow all the basic rules for writing an admission letter to a university.
By following the professional pattern of the letter, it will become quite easy for you to write the letter in an effective way.
2. Start with a strong Introduction
Great and quality writing is quite difficult to achieve but it is possible to get it if you are playing smart about it.
You can take help from your senior university or college mate on writing an admission letter to the university.
They can better guide you on how you can grab the attention of the admission officer with a strong and effective introduction.
The admission officer may spend only a few minutes reading your letter.
Therefore, always commence the letter by writing a strong introduction that will engage him/her with the letter for maximum time.
Your introduction must be clear and delivers your exact thoughts about studying a specific course at the university.
3. Think Outside of the Box
The only thing you need to keep in mind is that the admission officer is going to review hundreds of admissions letters and you want your admission letter to stand out.
Don't write the admission letter just like every other student does. Simply try to find your own voice and let it shine throughout the letter.
Always try to think outside the box and make sure to be precise and honest about everything you write in the letter.
The main focus of your admission letter is to impress the admission officer with your knowledge of the selected subject.
Make sure your letter reflects all of your valuable skills and shows how the selected course/program can help you achieve your future goals.
4. Try to be Honest and Relatable in the Letter
There is no point to discuss those things in the article that you can't prove.
So, always be honest while writing the letter and only points of proof. Try not to drag points too long and always include your supporting documents in the letter.
Another important thing that can help you to write an effective admission letter for a foreign university is to be as related as you can.
If you want to connect with anyone in a personal manner, you can do this simply by being relatable.
Your main focus is to show your original personality in your writing. If the university accepts your letter, the only reason behind this they find you interesting and a great fit for the selected course.
5. Proofread your Letter for Any Grammatical Errors
The last and important thing before submitting your admission letter is to thoroughly proofread your letter for any writing or grammar errors.
Submitting your letter with grammar and typo errors could be the worst thing for students.
A letter with several grammatical or typo errors can be the cause of cancellation of your admission to a foreign university.
If an admission officer finds basic writing errors in your letter, he/she will reject it without thinking twice.
Therefore, you must perform a quick grammar check of your admission letter by using any of the online grammar checking tools.
These tools make it easy for you to check and remove all of your grammar, spelling, punctuation, and other writing errors in less time.
Bonus Tip:
If you are taking too much stress and pressure through the admission letter process, then it is okay.
Follow the above tips to write an effective admission letter or contact your teachers, fellow mates, or anyone that can provide the best guidance.