Top 10 Expenses International Students bear in Canada
There's probably no Interesting country to study in other than Canada. Canada is a country with top-notch landscapes, restful terrains, and crazy cities. It is the country that houses some of the best universities in the world with campuses that are located between impressive views and wondrous mountains. Canada is a place to behold, while its expenses for International students are something to look into. So, here we have the breakdown of the expenses international students bear in Canada.
Studying in Canada has become one of the most preferred educational decisions for students all over the world, because of its advanced education system, safe and secure environment, and high-ranking institution. Also students school in Canada because of the fairly affordable tuition fee and the structure of educational programs offered at the institutions.
There are many international students in Canada, and many are still hoping to apply, however, before applying for any degree course, you ought to know about the Expenses International Students bear in Canada, this will help you make a better decision, and proper planning as regards schooling in Canada.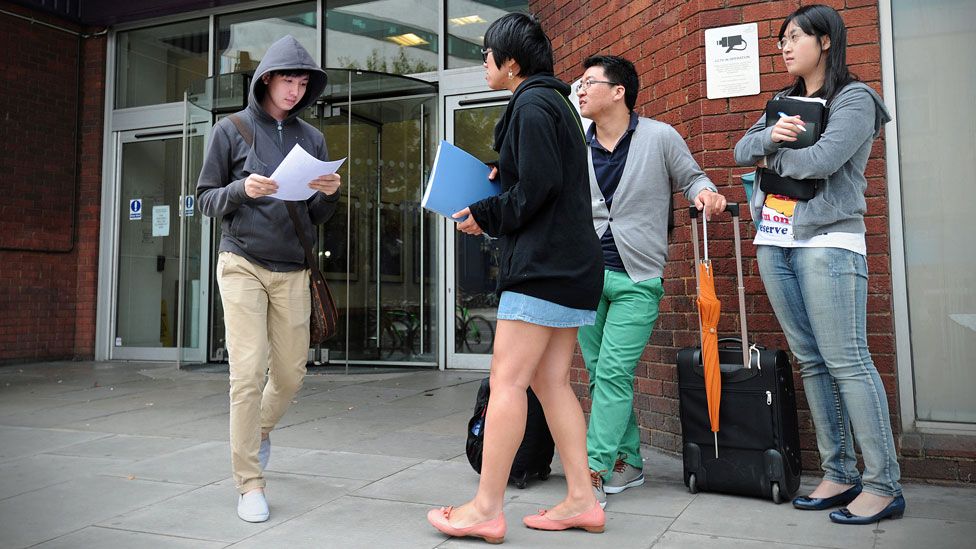 Top 10 expenses International Students bear in Canada              
While you're overwhelmed by the thought of studying in one of the best countries for international students, you should also bear in mind the expenses that your schooling will incur in Canada
We have highlighted and collected the Top 10 expenses International Students bear in Canada, and what these expenses are used for. Ensure to read till the end!
Application fee
Test scores
Accommodation
Taxes
Transportation costs
Cost of insurance
Cost of feeding
Basic utilities
Tuition fee
Miscellaneous
#1. Application fee
The application fee is the first expense to bear in mind. It ranges between $50 to $150 depending on the university you choose to apply to. You will also have to pay for the entrance examination which cost about $200 (solely depending on the field you are applying for).
Oftentimes international students take this exam twice and will be spending about $500 on these tests.
#2. Test scores
It's no doubt that the official language of Canada is English and French. So for you to be an admitted student into any of the Canadian institutions you must take a language proficiency test like GRE, GMAT, IELTS, SAT, TOEFL, etc. This test score has to be reported to the institution you're applying for by the testing agencies which will cost you about $20 for a university.
#3. Accommodation
Without a doubt, accomodation is one of the major expenses International Students bear in Canada. Basically, the best alternative for international students in University accommodation. This is because renting a private apartment may be costly and difficult at first.
So in your first two years, you can choose to reside on campus at the residence hall.  However, if you appreciate your privacy you can rent private accommodation. Some universities can provide a list of accommodation spaces that is within the campus vicinity.
Also, you can opt for the homestays option which is set up by the university to assist International students to adjust to Canadian life. Whatever choice of accommodation you are making, all come with a price. Here we have the prices for the accommodation options available at Canadian universities.
School provided homestays: $400 – $800 per month
School-Provided Residence: $3000 – $7500 per year
Dormitory off Campus Housing: $250 – $ 750 per month
#4. Taxes
If you're not used to paying taxes in the country you're coming from, you will get used to it when you eventually arrive in Canada. If you are working while studying you are to pay income taxes for all your income. That is, the Canadian government deducts the Canadian income tax which includes income you get from University employment such as teaching assistantship or graduate assistantship.
We cannot precisely determine how much you will be paying for taxes because it depends on factors such as residency status, total income, federal and provincial tax credits, federal and provincial tax rates, and federal and provincial tax deductions.
If you are in a full degree program as an international student you will be privileged to use the Canadian resident tax form which will grant you access to the tax deductions and benefits.
#5. Transportation costs
One of the expenses international students bear in Canada is the cost of transportation. Although you will benefit from discounts by the government placed on public transportation but you will have to pay for a monthly transport pass. And if you prefer to use a taxi, you will bear the cost likewise.
The transportation within Canada is about  90 CAD a month, one way ticket is about 3 Canadian Dollars. And using a taxi can be between $2 to $6 per kilometer.
#6. Cost of insurance
Health insurance is not negotiable for international students. So, if you want to study in any of the Canadian colleges or universities, one of the important expenses international students bear in Canada is the cost of insuring their health. The cost varies among the insurance providers and individuals. However, the average annual premium for international students is between 600 Canadian Dollars to 900 Canadian Dollars.
#7. Cost of feeding
Except you are a foodie, you shouldn't spend excessively on your food bills. When you shop at the groceries and local supermarkets in Canada, you should spend around 300 CAD in a month. You can get cheaper rates all over Canadian Walmart, Canadian superstore, and No frills.
Eating at a restaurant should cost between $10 to $25, however, if it's a 3-course meal, it will cost you around $50 to $65 for two in a mid-range restaurant.
#8. Basic utilities
If you want an apartment or studio, you will have to pay for basic utilities such as garbage, water heating, electricity, etc. Which is about 150 CAD in a month. Also, you might have to cover the cost of your internet browsing which is about 50 to 70 CAD per month.
#9. Tuition fee
Note that tuition fees is one of the major expenses International Students bear in Canada. The type of institution and qualification you are opting for will determine your tuition fee. However, about $13,000 $35,000 will be needed for your tuition fee every year. Subjects like engineering and medicine tend to be expensive, while courses in education, arts, and humanities are less expensive.
If you are studying at the postgraduate level, your tuition fee may be higher with your program impacting the cost of your fee. Basically, MBA programs are the most expensive in Canada, and it ranges between $30,000 to $42,000. Not only is it expensive in Canada but some other countries.
In a nutshell, undergraduate programs for international students at Canadian universities range between CAD 5,500 to CAD 30,000, while postgraduate and MBA programs at Canadian universities range between CAD 18,000 to CAD 57,000. The cost for a doctorate ranges between CAD 7,000 to CAD 15,000.
#10. Miscellaneous
There and some other fees you will have to pay aside from your tuition fee, to use the service of the university. These fees include athletics, materials and form, trimester registration, library, Medical, and dental.
Why Study in Canada?
There are many reasons why Canada is referred to as one of the exceptional countries to pursue education. Of all universities in the world, the education system in Canada is one of the best. Here are some other reasons why students should consider pursuing a degree career in Canada.
# Good reputation
Globally, Canada is recognized as a country that provides world-class education to its students (either international or domestic students). That is why oftentimes when a student pursues a degree from Canada, their degree is highly esteemed than any other degree obtained from any institution worldwide
# Affordable tuition
Compared to other prominent universities in the USA or other countries, the tuition fee paid by international students in Canada is much more affordable. Although there are some other expenses international students bear in Canada, it is often more affordable than some other Institutions in other countries.
# Career opportunities
the education system in Canada is such that students are exposed to better career opportunities. So in addition to pursuing education, you also get an opportunity to settle in Canada
# Comfortable and quality living
Not only will you get a good education but also benefits from ease of living and a comfortable lifestyle. This is in the addition to your upgraded version of education in the most popular universities in the world
Documents required for International students to study in Canada
Schooling in any College or university in Canada requires that you have some important documents ready. here are some of the documents required for you to study in Canada
Valid passport
Proof of Acceptance by a Designated Learning Institution
Proof of Funds
Passport Size Photographs
Immigration Medical Examination (IME)
English Language Proficiency Exam Score
Statement of Purpose
Credit card
Best Health Insurance for Students in Canada
Frequently Asked Questions
How much proof of fund does international students in need to study in Canada?
Basically, you will need proof of funds of about CA$10,000 (~US$7,650) for every year of your stay.
How much does food cost in Canada?
The prices of the meal vary in Canada, but on averagely, you will spend about CA$42 in a day
What are the courses that are high in demand in Canada?
There are many high in demand and lucrative courses in Canada. Some of which are
Electronics Engineering Technician. …
Mechanical Engineering Technology-Design (Fast-Track) …
Big Data Analytics. …
Architectural Technician. …
Business Analytics. …
Business – Human Resources. …
Dental Hygiene. …
Graphic design.