Undoubtedly, finding a job in Ontario is not as difficult as people think, just like every other province in Canada. Getting a job does not still happen overnight either. In Toronto and other cities in Ontario, professionals worry more about finding a job that corresponds with their skills, training and work experience.
More to the point, you need to find out what your employers expect of you in your specific industry or field. Aside from that, the city or province you reside in has its basic requirements, which you must satisfy. Never mind, this article will deal with every issue regarding finding a job in Ontario, including what to do and the in-demand skills you need to apply for.
How hard is it in finding a job in Ontario?
In Ontario, as in other Canadian provinces, the government of Canada does not arrange for a job for you. Besides, different  job streams will enable you in finding a job in Ontario. Even at that, you will need to be careful not to fall into the hands of scammers, who may promise to find a job for you in Ontario. Furthermore, the provincial professional regulatory bodies standardize some professions and trades. As such, you will need a license to be able to apply for such jobs.
Acquiring a license may take some time, especially if you obtained your training outside Canada. In some cases, you may need to get further training to qualify for any job offer.
You equally have another option of working in a non-regulated job in your field first. That is a good way of enhancing your skills and gaining relevant work experience while waiting for your license or taking your training.
Requirements to find a job in Ontario
Possessing certain requirements will help eligible workers find a good job in Ontario, especially in ones chosen profession. Such requirements range from having a good Canadian style resume to actually actively seeking jobs from employers in Ontario. Sometimes, working with good recruiting agencies in Toronto can as well increase your chances of receiving invitation for job interview.
Precisely, looking for a new job could be quite daunting and stressful at the same time. It even feels worse if you are finding a job in Ontario, a province with a growing population and high level of applicants. If you have found yourself sending out several applications without any visible success, it should not despair you. It does not mean the end of life, rather, it may be proof that you should review a couple of things. They include:
1. Your resume
Although your resume is an important item you need to get a good job, it needs to be constantly reviewed and updated. Although you may have a strong work history and good skills, if your resume is outdated, it may become a clog to your wheel. If not for anything, make sure your current contact is boldly spelt out on your resume.
This includes your name, address, phone number and email. In addition to that, you're the details of your current work experience. Ensure to put the keywords from the job posting on your resume to avoid your resume being screened out via computer automated screening.
2. You may need a direct application
Although your resume may be catchy and boasts of all the relevant information, it may not still lead to your getting the job. Sometimes, it is not your resume or cover letter that is the problem. But certain things like personal recommendations or other connections to the company may be all you need to get the job. Some employers do not have the time to start building a new relationship with applicants. So, they chose from among those they have a direct or indirect connection with.
3. You may need to partner with an expert recruiter
Partnering with a recruitment agency may help you to easily get the right job you need. Since the recruiter knows the specifications of the job, the trends in the industry and may already have a relationship with the employer, they may help you to tailor your resume to factor in the major skills and criteria for the job. They will also give you the right insight on how to position your application to get the attention of the employer.
Another area of importance with liaising with a specialized recruiter is that they have more access to some jobs. To be precise, the best jobs rarely make it to the job board. That is because most industry experts hardly publicize their vacancies openly. If they do, hundreds of applications may flood their desk. For that reason, they usually turn to recruitment agencies to get the best hands for them. If you are fortunate, it means less competition for you and your chances of landing the job are high.
What do Ontario employers want?
In finding a job in Ontario, you must possess the requisite expertise, topped with hard and soft skills. Examples of what employers need from their employees in Ontario include:
1. Soft skills
Without a doubt, technical skills are not enough to help you get the right job. Therefore, you also need soft skills that would help you to play certain roles in your work outside your job role. Soft skills are often called employability skills. They help you to retain your job. Some soft skills include:
Communication
Problem-solving
Adaptability
Positive attitudes
Ability to work under pressure
You must have these skills as an employer to help you learn and grow in your job. With soft skills, you can easily get along with your coworkers and external bodies as well. An employee with the right mix of soft skills is an asset to the organization.
2. Technical skills
Aside from having oft skills, you will also need technical or hard skills to enable you to perform your job role well. Besides, each job type has the relevant technical skills that would help the employees do their job well. Unlike soft skills that are acquired, technical skills are studied in school to help the individual master them. For instance, these are technical skills:
Operating a machine
Speaking an official language
Analyzing and interpreting data
Working with computer programs
Measuring and calculation of data
3. Work Experience
Another important thing an employer wants from an individual finding a job in Ontario is previous work experience. Most experiences are acquired on the job. It is different from soft skills and technical skills. You must have experience in the diverse and dynamic labour market, including in-demand jobs and skills. Information about jobs, salaries, industry sectors, profiles of top cities and communities, future trends, etc. are part of the experience you must acquire on the job.
Finally, you need to access your skills and experience if you are finding a job in Ontario. Make sure you also have your credentials assessed if not you will not be able to work in Canada. Take the right academic upgrading or exams to qualify for your kind of job in Canada. You can ask someone at the Employment Resources Centre (ERC) to help you construct the right resume and job search.
Some jobs in Toronto are suitable for fresh school leavers with minimal or no experience. If you have been in the job market for awhile without luck, do check out how to get a job in Canada without experience.
5 Most In-Demand Jobs in Ontario
As a resident of Ontario, finding a job, it is good for you to go for the most sought-after jobs to give you better chances of getting employed. And so, here are the major jobs that are selling well in the Ontario market:
1. Web Developer
As a web developer, you must develop applications or programming. You may work at different organizations, ranging from small and medium to large multinationals and government corporations. Web developers can apply for jobs through the Global Talent Stream and can obtain their Canadian work permit within two weeks. The average salary of a web developer is $69,305 per annum and their NOC Code is 2175.
2. Human Resource Managers
These are recruitment officers that are involved in hunting for the right talent in Ontario's job market. They play a vital role in the recruitment of the best hands in any organization. It is one of the most in-demand jobs in Ontario with a NOC Code of 0112. The average salary of an HR manager is $89,003 per year.
3. Electrical engineer
Electrical engineers and engineers in general, are among the professionals that would never go out of the job. They play great roles in the modern economy. Electrical engineers are involved in the designing, analyzing, specifying, constructing and testing of electrical systems and components. They also ensure their safety while carrying out their duty. The NOC Code of an electrical engineer is 2133 and their average salary is $91,832
4. Financial advisor
A financial advisor is in charge of advising individuals, families and organizations on how to manage their money. They work in banks and other financial institutions and can also work independently as consultants. The average salary of a financial advisor is $62,971 and the NOC Code is 0111 or 1114
5. Pharmacist
A pharmacist specializes in the preparation, properties, effects, interactions and use of medicine. They provide services that are designed to promote individual and public health and wellbeing. A pharmacist can work in hospitals or drugstores.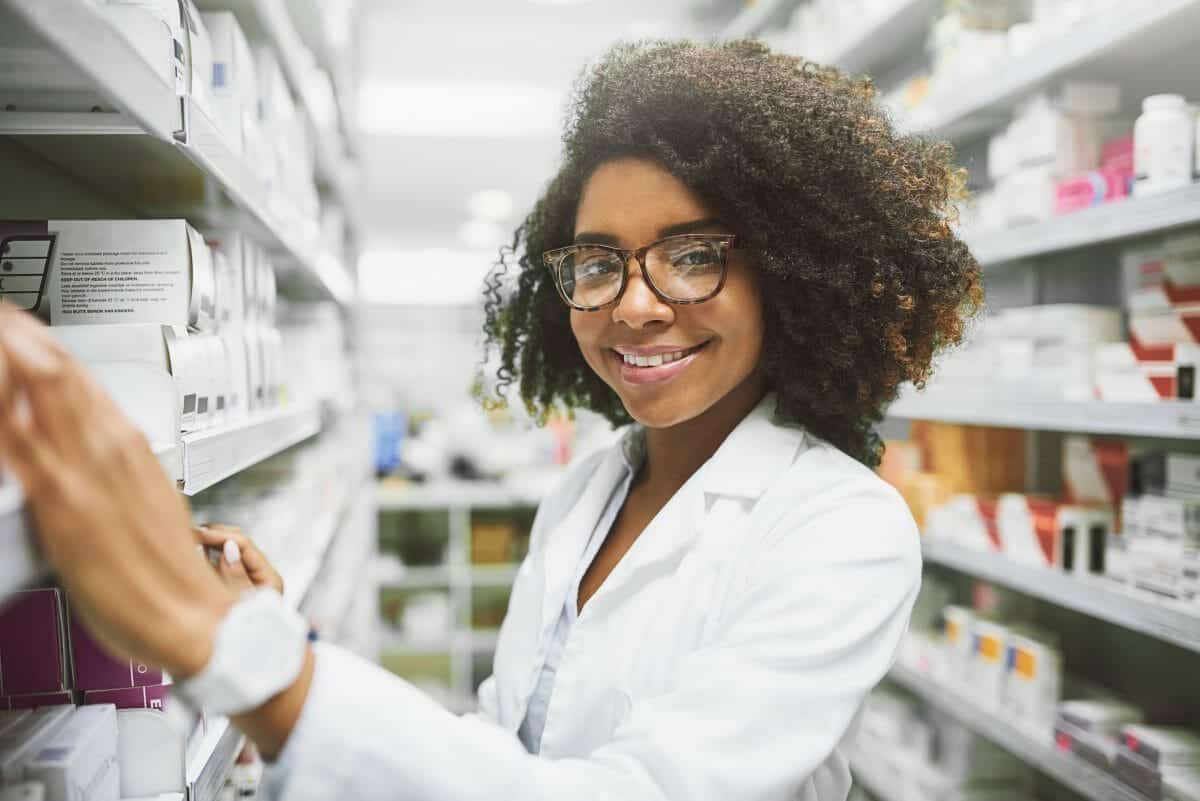 They can also start their own pharmaceutical outlets as independent professionals. Pharmacists are among the highest-paying professionals in Canada with an average of 12 working hours a day. They could earn an average of $45 per hour and as high as $129,600 per year. The NOC Code of a pharmacist is 3131.
Frequently asked questions
How long can it take me to find a job in Ontario?
There is no specific length of time to find a job in Ontario. What is more, it can take between one day to over a year for you to find the kind of job you need in Ontario and any other place. However, on average, it can take roughly four months to find a suitable job.
How hard is it to find a job in Ontario?
It is not typically easy to find a suitable job in Ontario. But to find a relevant job, you need to find out what the employer expects of you to help you craft your resume around it and also get the right skills if possible.
Conclusion
If you think that finding a job in Ontario will be easy, you may have to think again. Whether you are looking for a new challenge or you suddenly find yourself unemployed, finding a job is not always a walk in the park. But that does not mean you will not be able to fit into one. What's more, having the right skills, licensing and experience will always set you on a higher pedestal than your competitors.