Are you excited about Hamilton and would want to know fun things to do in Hamilton to keep you active and vibrant? Would you like to visit this great city soon and are wondering about uniquely special things you can do and places you can visit? Well, you are not the only one.
Hamilton is not just another city in Canada; it is a historic port city in the Niagara Peninsula region of Ontario. You can find it when you move towards the western edges of Lake Ontario; just midway between Toronto and the US border. Hamilton is a vibrant city that was once known as a 'Steeltown' when it was the glory of the industrial age. Although it still prides itself in its industrialized area, it is more of a successful art community with historic sites.
Where is Hamilton?
Hamilton is situated on the western end of Ontario, towards Toronto. It was once Canada's pride during the industrial era. It is also a hub and sight attraction to many Canadian dazzling natural beauties, thanks to its location spanning the Niagara Escarpment.
What is the Population of Hamilton?
The population of Hamilton as of 2022 is around 819,167. The city of Hamilton Ontario covers an area of 1,138.1 sq km and ranks the sixth-largest city in Canada.
What are the closest cities to Hamilton?
The closest city to Hamilton in Ontario is Burlington and the farthest city is Perth. Also, the closest foreign city is Buffalo and the farthest is Saanich.
How do you get to Hamilton by road or air?
John C Munroe Hamilton International Airport is the airport that serves the residents of Hamilton and other Canadians and takes them to anywhere in the world. In addition, it is the busiest for air cargo. In terms of cost, the airport is more cost-effective and is home to the Canadian Warplane Heritage Museum.
Another means of getting to Hamilton easily is through the rail. GO Transit serves the people of Hamilton and offers transport services from the James Street North station. Its routes include Downtown Toronto, Hamilton and Guelph in the west; in the east, it plies through Port Perry, Oshawa and Newcastle. Likewise, in the north, it offers services to the people of Orangeville, Barrie and Beaverton. Moreover, the Hamilton Street Railway offers cheaper services to the residents of Hamilton.
Further, Hamilton has a good bus network with cities in southern Ontario. From Hamilton GO Centre, you can easily move to Toronto and other nearby cities too.
What are the things to do in Hamilton?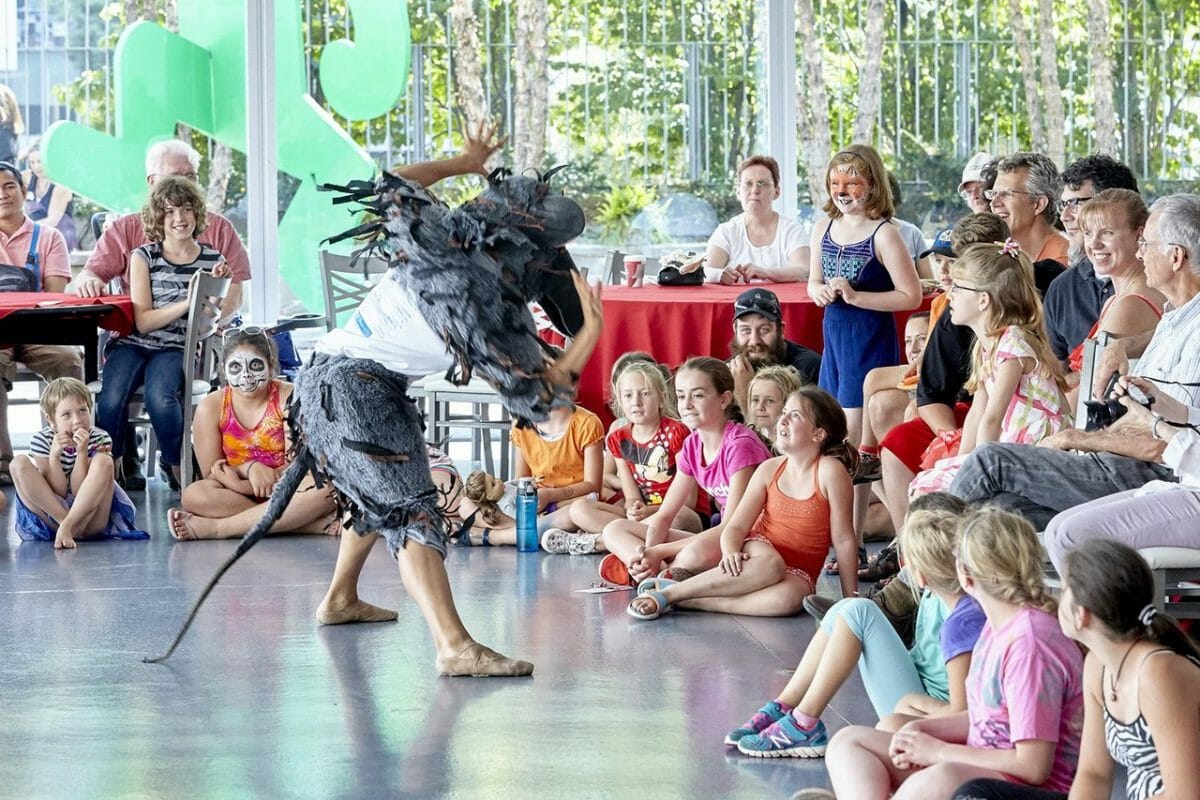 Undoubtedly, Hamilton is not one of the cities that tourists are eager to explore; however, it has many beautiful places of interest. You can always find something to give you pleasure, from shopping to recreational activities. What's more, if you are looking for things to do in Hamilton, you can consider the following:
#1. Travel back in time with Canada's military history
Taking yourself back to military history may not be your ideal fun. But have you seen the Canadian Warplane Heritage? Visiting this heritage museum is one of the ways to thrill yourself in Hamilton. These planes were used to fight during World War II; 40 of them are available for public viewing. One of them is the Avro Lancaster. That is not all you can see at the museum. Interesting artefacts that will remind you of war are preserved in the museum. Going with the kids will be a great way of taking them to the past they never got the chance to meet.
#2. Spend some time taking in a blend of fresh scented flowers
The Royal Botanical Garden is a very large garden that does not just exhibit flowers but offers the opportunity for people to have a date with nature. The garden boasts of a collection of over forty thousand plants that they display in various exhibition gardens. Good a thing, most of the areas are made available for the public all year round. Hence, you can visit when you feel like it. However, the best time to visit is during the springtime and fall. These two seasons cause the flowers to radiate beautifully.
#3. Have fun in Spenser Gorge Conservative Area
Also called the Webster Falls, this layered waterfall is a very outlandish place you can never regret visiting. It carefully displays nature at work. You can even take a hike from the waterfall to Dundas Peak to get a stunning view of Hamilton itself. Setting your feet in Spenser Gorge Conservative Area will help you to understand better why Hamilton is named 'The City of Waterfalls'. After thrilling yourself with the geological formation and recreation centre, you may wish to go to Tews Falls which is a few kilometres away. But you would have to use a shuttle as there is no trail connecting both. One more thing, the falls are best viewed during the springtime because warmer months get them speedily dry up.
#4. Enjoy the fairy Dundurn Castle
The castle is a stunning Italian-style villa constructed in the early '80s. It was the home of Sir Allan Napier Macnab, the former Premier of the Province of Canada. It equally has 40 well-designed rooms and a fully-equipped produce garden. This garden has been preserved since the 19th century and has been producing fruits, vegetables and herbs. Going there is a way of getting insight into the past and reality of the life of the early Canadians. So, visiting here is one of the fun things to do in Hamilton.
#5. Visit African Lion Safari
This is one of the most interesting sights Hamilton is proud to own. African Lion Safari is a family-owned safari park where you can see various animals of African origin such as cheetah, giraffe, rhino and the king of the jungle, lion. More to the point, the park is divided into even diverse game reserves and the animals are free to roam in them. If you would love to go there, you can either choose to move round in your vehicle or you join the tour buses available. Besides, you can walk along the path and chat with some smaller animals like parrots, alpacas and toucans.
#6. Rollback to the time at the Canadian Football Hall of Fame and Museum
If you are looking for things to do in Hamilton and you are a football enthusiast and you are heading towards Hamilton anytime, it will be a great honour to visit the Canadian Football Hall of Fame and Museum. Since 1972, the company behind the beautiful tourist centre has acquired as many as 30,000 different football-related items as far back as the early 20th century. You will as well find the Hall of Fame room, which is a hub for a bust and biography of famous players whose contributions to sports are invaluable. What's more, you cannot resist the urge to visit this beautiful site if you are looking for what to do in Hamilton.
#7. Stroll through the Bayfront Park
This Hamilton's waterfront was once considered something of industrial waste. Over the past ten years, it has been the subject of an unwavering renaissance scheme. Interestingly, you cannot talk about this rebirth without mentioning Bayfront Park. Most importantly, the park has received incredible transformation from a previous landfill site into one of the best sights you can ever imagine. It is one of the most attractive green spaces in Canada.
What's more, Bayfront Park has a lot of awesome trails that can connect you to some areas around. So, you could bring your bike along with you and delight your eyes with attractive places to visit. As a waterfront area, it has a natural fish habitat, a sandy beach and a public boat launch, meaning you can bring the kids along to share in the fun. Never mind, they made provisions for your car parking.
If you are good at fishing, it is permitted here. So, make plans for that too. You can even indulge in some fishing competitions with your friends and have some laughs as well. The best time to visit the Bayfront is summer when the area is clogged with some interesting activities to give you some refreshing memories. Equally, visiting the Batfront Park is one of the fun things to do in Hamilton.
Things to do in Hamilton on special days
Special days are best enjoyed indoors or outdoors amid laughter and a bubbling atmosphere. You will hardly have wowing moments celebrating them alone and in the confines of your home. Here are some of the things you can do in Hamilton on such days:
Commemorate Water Day at the Hamilton City Museum
You will be offered a free refillable water bottle as well as lectures on how Hamilton's first Waterworks used steam technology to provide access to potable water to the city as far back as 1859. What's more, you will enjoy free admission to the museum, regardless of how many people you choose to come with. So, you can actually have fun here if you are looking for things to do in Hamilton.
Visit the Royal Botanical Gardens
The Royal Botanical Garden is one place you need to visit again and again on your special days. It has historic sites and culturally important gardens. It is one of the major tourist sites nestled between Toronto and Niagara and a good place to learn more about horticulture, conservation and scientific resources. Yes, you can't ignore it if you want fun things to do in Hamilton on your special day.
Things to do in Hamilton on a weekend
Some weekends, you may be home alone, thinking of ways to spice up your life. It may sound odd, but the best thing to do is not to stay in a boring environment during the weekend. You need to get up and give yourself some treats after having a long week. If you are at sea over fun things to do in Hamilton on weekends, we have had them all figured out for you. Here, you go:
Family Spring Equinox Celebration
This is the official celebration of the first day of spring at RBG. It is one of the events that the people of Hamilton hold so dear. Also, it is a way to celebrate the equinox, look for signs of spring, tell stories, play games and do lots of fun things. If you are home alone and lack the idea of special things to do in Hamilton on weekends, this could be a way to chill out and enjoy your weekend.
Walk around the Treewalk Village
Here, you will have the chance to explore the numerous treehouses at Binbrook Conservative Area. You can climb from one treehouse to another through 8 ft tall hammocks, nets and wood bridges. You can slide down when you get to the top. In fact, there are numerous forest games you will enjoy playing with others who came to have fun like you.
Plan a family weekend at Bingemans
This park has some fun moments to entertain the audience with. The Dinosaur Thru is one of the activities you are going to enjoy. Here, lifelike dinosaurs that are as huge as the Jurassic will roar live and get the audience thrilled. It will be more fun having your family with you and watching the faces of your kids as they radiate.
It is common to need a break from all the stuff going on in your life this weekend. One of the great ways to breathe, relax and enjoy the fresh air is by having 40 minutes of yoga while surrounded by goats and another 20 minutes of cuddle session with goats and photo opportunities. Interesting, right? This will take place at Triple C Farm at Ancaster. It's definitely worth doing if you are looking for things to do in Hamilton this weekend.
Things to do in Hamilton today
Since Hamilton is a major hub of the steel industry in Canada, the city is more like a location for interesting autumn fairs. It provides fun places to make a stop at. With the picturesque natural surrounding of the city, it offers the best platform for outdoor events. if you are thinking of a good place for a holiday today, then, there are good tour guides that can take you to scenic waterfalls, iconic farms, good eateries and cozy hotels to relax. Here are things you can do today:
Plan a visit to Royal Botanical Gardens with your lovers:-
Spend some quality time at the Art Gallery of Museum
Shop for gift items at Beanermunky Chocolate Dundas
If you love hiking, try out Alonquin Provincial Park.
Recommended: Learn about exciting things to do in Guelph Ontario.
Things to do in Hamilton in the fall
Hamilton is a beautiful city to visit in the fall. The leaves are changing colours and the air is crisp and refreshing. There are many things to do in Hamilton during this time of year, including visiting some of its amazing attractions! Check out some of the suggestions above for selection of things one can do in Hamilton Ontario this fall.
Best times to visit Hamilton
If you want to know when best to visit the city of Hamilton, it is best to consider the temperature first. April through June in Hamilton boasts of clear sky with little rain and enough sun to heat your skin. It is the best time to explore the beautiful scenery and reef of the city.
Frequently asked questions
#Does Hamilton have top attractions?
Yes, there are different places of interest you can visit alone or in the company of friends and family and they include:
Dundurn Castle
Gage Park
Tews Falls
HMS Haida National Historic site, etc.
#What fun things can I do in Hamilton?
You can visit the parks, go to the museums, go shopping or hiking or relax at your favourite spot chatting and laughing with friends at night or during the weekends.
#What are the best months to go to Hamilton?
The best months to enjoy sightseeing in Hamilton include April to June.
Conclusion
Hamilton is a great place to plan your net visit. If you already live here, there are so many things to do in Hamilton to keep you warm and excited, on special days, weekends, or even today. Have fun.